A visit was organized to Martiros Sarian House-Museum for Syrian-Armenian and local young people, within the framework of the "Better Future for Syrian-Armenian Youth" project, implemented by Aleppo Compatriotic Charitable NGO with the support of WCC Armenia Round Table Foundation. It was a great opportunity for the participants to witness the heritage of the great Armenian painter and be present at his Museum.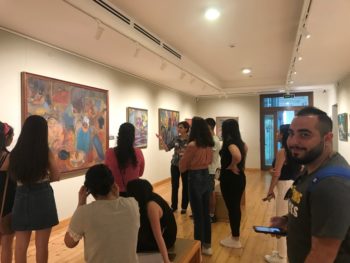 "Martiros Sarian once said, "The land is a living being, it has its soul and without the native land, the close connection of the homeland, you cannot find yourself, your soul".
"The warmth colours, the deep feeling with each painting made us believe in these words even more", noted Serli Tekayan, the organizer of the visit.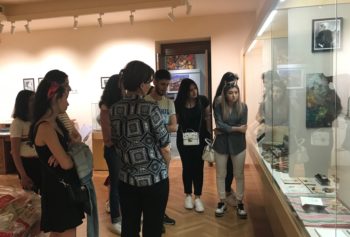 The participants' impressions were very positive and they were greatly admired by the cultural masterpieces. For the most of the participants, it was the first visit to Martiros Sarian House-Museum, and it was an interesting experience for them, which is worth carrying in their memories.
"I am very impressed by the beauty, simplicity, harmony and the atmosphere of the museum. I hope this amazing place will be kept safe, so that the next generations would have chance to visit and get acquainted not only with the life and activities of the bright representative of the Armenian art Martiros Sarian, but also with the Armenian history and culture"- said one of the participants.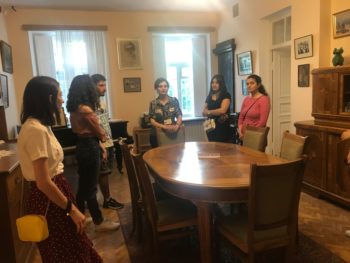 Pastoral-psychological assistance of the "Better Future for Syrian-Armenian Youth" project is aimed at the enrichment of cultural and spiritual values of Syrian-Armenian youth, and the visit to the House-Museum of Martiros Sarian had its unique place among this kind of events.