Mission
Inspired by God's love for humanity, CLWR challenges the causes and responds to the consequences of human suffering and poverty.
As a specialized agency of the Lutheran community in Canada, CLWR offers Canadians opportunities to understand and serve the needs of others.
Vision
CLWR strives for a world where people live in peace with hope, justice, dignity and equality, empowered to achieve their universal rights to quality of life and to have their basic needs met.
Member News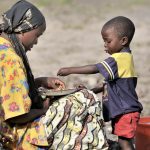 15 Jan 2018
New project to provide treatment for malnourished children of internally displaced people To help meet the nutritional needs of internally displaced people in North Kivu, Democratic Republic of the Congo (DRC), [...]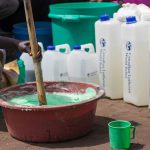 Before they learned how to make soap, the 30 young adult members of the Kuny-derot group didn't have many options for earning an income. After three days of soap-making training [...]