DanChurchAid's aim is to strengthen the world's poorest people in their struggle for a life in dignity.
Our work is based on a Christian view of humanity with respect for every individual's rights and equal worth.
DanChurchAid is rooted in the Danish National Evangelical Lutheran Church, but is active wherever we find the need is highest, regardless of religion, gender, political beliefs, race, national or ethnic origins, handicaps or sexual orientation.
Noticias de los miembros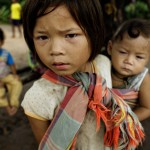 14 Ago 2015
A new grant from UNICEF of USD 175.903 will enable DCA to conduct capacity building of national authorities for the effective coordination and delivery of Mine Risk Education (MRE) interventions [...]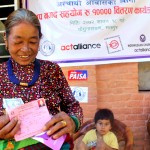 57,000 earthquake-affected people will be able to complete their intermediate shelters and protect themselves from the monsoons. After several discussions with government and other like-minded agencies working on the ground, [...]