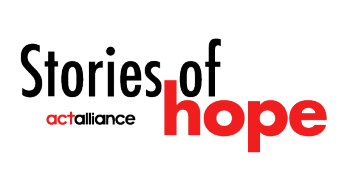 Stories of Hope are short videos or written stories that illustrate the theme of the ACT Assembly—Hope in Action: Putting People First.  They come from ACT members, forums, advisory groups, and communities of practice, and share the concrete results of our work in the areas of humanitarian response, development and advocacy.
We hope they will remind you why we do what we do as ACT, and that watching and reading them will inspire you in your work!
For more information or to submit a Story of Hope, please contact Simon Chambers.
CSO leadership for a more prosperous Zimbabwe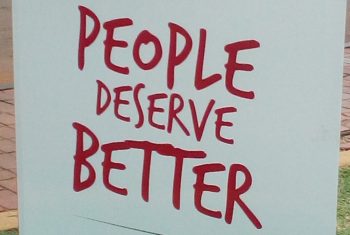 A military intervention in November 2017 followed by the sudden resignation of the former President after 37 years in power, had the potential to ignite conflict across the country. The chain of events took civil society organizations, residents and others by surprise. There had been no conceivable strategy, or plan in place to engage with a new government. In response, civil society organizations including ACT Alliance united to develop a strategy, and to advocate for a peaceful transition.
As ACT Forums are by nature rooted within the communities they serve, the ACT Zimbabwe Forum was well positioned to step up as a credible and proactive voice during this process and was instrumental in facilitating the organisation and mobilisation of Zimbabwean civil society.
Read the article here
Together in Cox's Bazar
In Cox's Bazar, Bangladesh, hundreds of thousands of Rohingya refugees are living in houses made of plastic sheets. Much of their food comes from aid agencies. The health needs are immense. How can we respond to this type of crisis, focusing on the dignity of the vulnerable people? Ram Kushan, from ACT member Christian Aid, says "I am proud to be part of ACT Alliance because as an Alliance we are making a bigger difference. We are making changes in the lives of people who have suffered atrocities".
Fighting Inequality for Themselves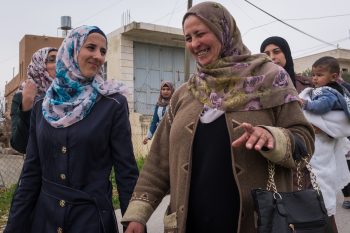 Five villages in the Occupied Palestinian Territories are using a different approach to resilience for their communities. Women, men and youth in the villages decide on what they see as the main challenges and threats – and then receive direct control over cash grants to act on their own.
The project, implemented by the East Jerusalem YMCA with support from DCA, Church of Sweden and Christian Aid—all ACT members—found that less outside control over the project led to more and better results.
Read the article here
George Stephan, DSPR Jerusalem
George Stephan from ACT member DSPR talks about the meaning of partnership and the importance of his home, Jerusalem, to his life and his faith.  "ACT gives hope to people," he says, "by giving them the certain tools that are needed to better adapt or cope with the hard reality on the ground."