"You care for the land and water it; You enrich it abundantly; The streams of God are filled with water; To provide the people with grain. For so you have ordained it." (Psalm 65:9)

ACT Alliance EU and its predecessor APRODEV has been working on advocacy for environmentally friendly agriculture, fair(er) trade and food security for almost two decades. In support of the global food justice movement, we strive to enhance the right to food, the right of farmers to access seeds, land and productive resources, and we support the fight against land grabs.
The global peasant movement strongly identifies with the content of the recently negotiated UN Declaration on the Rights of Peasants which calls for the promotion and protection of indigenous peoples and peasants' rights. The Declaration is expected to be up for adoption in the Fall at the United Nations General Assembly in New York. A delegation of ACT partners is joining with La Via Campesina (The International Peasant's Movement) in Geneva between 10-28 September to manifest their support for the Declaration.
Indigenous and rural communities are rooted in their ancestral lands. They care for it, water it, enrich it, live from it. They belong to the land. They are knowledgeable about nature's abundance and its enchantment, enhance genetic and species diversity, produce our food and protect the storage of carbon in our forests and lands. Over time, they have proven to be resilient and able to adapt when necessary. Indigenous and rural communities are a testimony to the world, affirming that biodiversity happens where nature, culture and humans co-exist and develop their diversity as an expression of God's creation.
Peasants and indigenous people, however, are victims of numerous forms of discrimination and human-rights violations varying from forced evictions to the denial of their custodian right to access land and productive resources. They face degradation, exhaustion and the pollution of natural resources on which they depend. Unfair trade and dumping practices destroy their local markets, economies, and global warming is putting them at risk, exposing them to extreme weather-related events, desertification and deforestation. This is a crime. These are sins.
In the words of Ecumenical Patriarch Bartholomew of the Eastern Orthodox Church,
"To commit a crime against the natural world is a sin; for humans to cause species to become extinct and destroy the biological diversity of God's creation; for humans to degrade the integrity of the Earth by causing changes in its climate; by stripping the Earth of its natural forests or destroying its wetlands; for humans to injure other humans with disease; for humans, to contaminate the Earth and its waters, its land, and its air, and its life with poisonous substances. These are sins."
The Season of Creation inspired by Franz von Assisi invites us to see the beauty and the brightness of creation. It calls us to free ourselves from the toxic culture of disenchantment, disintegration and disconnection of the organic human body from nature. Season of Creation is an opportunity to wake up, to take action to stop the violence against peasants and indigenous people who are pushed to the edges of our modern civilisation.
The UN Declaration on the Rights of Peasants is a means to restore and dignify the rights of peasants and their status in society. It is an opportunity to join the global effort to restore and sustain our ecological resources and all of creation and to work together for peaceful conflict resolution and ecological justice.
Call to Action: Faith-based communities and church constituencies are encouraged to contact their national governments to vote in favour of the Declaration. You may use this letter template to contact your government officials.
Supporting Resources: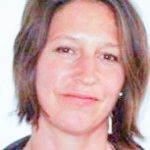 Karin Ulmer is a Senior Policy Officer with ACT Alliance EU (previously APRODEV), specialising in EU trade and agricultural policies and global food security. The current focus is on human rights and trade, land and seed issues, agricultural policy and research. Based in Brussels, her educational background is in cognitive, social and human science.