I hope that world leaders packed the keys to unlock the much-needed climate action in Madrid – the answer is really a no-brainer.
The number of sad, and frightening climate stories is booming. The effects of climate change are being felt through heatwaves in India, cyclones in southern Africa, and wildfires in the United States and Australia. The good news is that we can fight climate change, and we can transition to a green, low carbon and resilient future. However, climate action is costly, and one of the key to actions that needs to be taken is, therefore, the provision of adequate climate finance.
A no-brainer
The most recent reports on climate finance indicate that only about 19% is allocated for adaptation- to enable vulnerable communities to adapt to the unavoidable effects of a changing climate. It is unfortunately not a surprise as this has been the trend since the beginning of the debates around providing climate support to developing countries. It is worrying, however, that this trend hasn't stopped, despite UN agreements that says that climate finance should be balanced between mitigation and adaptation.
A recent report, from the Global Commission on Adaptation, which includes the director for the World Bank Kristalina Georgieva, the businessman Bill Gates, and the former UN general secretary Ban Ki-moon, re-emphasizes this call, and stresses that there is a need for increased focus on adaptation if we are to avoid a rapidly intensifying climate crisis. If we don't act, more than 100 million more people will be pushed below the poverty line by 2030, according to the report. If we do act, it will not only save lives, it will also generate $7.1 trillion in total net benefits.
Did I hear anyone say "no-brainer"?
The call for adaptation finance is truly key if we want to cope with the threatening effects of climate change. However, we must also acknowledge that adaptation isn't always enough and that even with an increased focus on adaptation, there will be situations where countries and communities face loss and damage when climate disasters strike.
Underprioritized
The Paris Agreement refers to "loss and damage" as a stand-alone category of climate action. These actions refer to both slow-onset disasters such as sea-level rise, and rapid-onset disasters such as cyclones and hurricanes. However, despite the urgency for action related to these situations, especially for affected people and communities, financial support has not yet been accepted as a formal point in the UN climate talks.
The need for finance related to loss and damage is rapidly increasing. Estimates indicate that more than 400 billion USD annually will be needed by 2030. This is a huge amount, considering that the agreed target is 100 billion USD annually (from 2020), for action related to mitigation and adaptation.
Clearly there is a need for a discussion to address how to mobilize these funds and to explore possibilities for innovative financing mechanisms. The sooner this debate can get started, the better. I hope world leaders will look ahead during this climate summit. We need the key, to unlock not only existing finance flows, but also new, and forthcoming flows, to enable a transition which is not only green but also resilient.
I have expectations for the climate summit. I hope world leaders will deliver.
Blog written by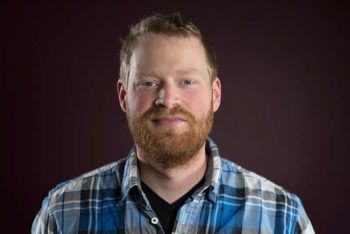 Hakon Grindheim, Political Adviser at Norwegian Church Aid / Kirkens Nødhjelp