Today the world already faces the beginnings of the worst impacts of climate change. A large number of poor and marginalised communities in developing countries face severe consequences due to increasing incidences of extreme weather events, sea level rise and unusual temperature variations.
Among the 13 deadliest floods faced across the globe in last five years, six were recorded in South Asia alone[1]. Small island countries such as Tuvalu are facing a crisis of their very existence due to rising sea levels. Unusual rising temperatures in various regions have not only disrupted the lives of people, but also severely impacted the flora and fauna of our living planet.
A large number of civil society groups are actively engaged across the globe in developing, advocating for, and promoting better adaptation interventions within vulnerable communities and raising climate justice issues within global platforms such as the UN climate talks, COP22, which started this week in Marrakesh, Morocco.
Within the series of COP processes, COP21 in Paris last year was a landmark event during which an ambitious agreement came into existence to address climate change. COP22, therefore, is a crucial COP during which further modalities of operation will need to be decided. We are at such a critical point in time to adequately address climate change that countries must now take immediate actions to raise their pre-and post-2020 ambition levels if we are to remain below the global average temperature 2℃. Therefore, we are expecting a great focus on renewable and energy efficiency measures from this meeting, which may set us on a path towards zero carbon development by 2050.
According to the Paris Agreement progress on adaptation will be tracked with a specific goal as it is linked with the five-year stock take mechanism; and civil society groups expect a clear cut road-map to achieve this goal in the spirit of this agreement. Clear guidance is also expected on the scaling up of finance for adaptation by 2020, as well as a well-defined role of the Adaption Fund referred to in the Paris Agreement. Loss and damage is rightly reflected as a separate focus within the Agreement, and it is expected that within the next year it should be adequately addressed under the Warsaw International Mechanism (WIM) and its Executive Committee (ExCom).
Of course, finance is the key for effective implementation of the Paris Agreement. It is expected that commitments made towards reaching USD 100 billion for climate finance will be fulfilled by 2020, and same amount annually for the period from 2020-2025. Furthermore, it is expected that climate funds from both public and private sources will be subject to strict social and environmental safeguards, and instruments will be in place that directly channel the funding to women and gender rights groups.
The world needs a successful COP22, in which agreements made in Morocco lead to better safeguards for the most poor and marginalised people across the globe struggling to adapt to the climate change emergency today. We hope world leaders come to this stage with a positive mindset and commitment to resolving each and every hurdle towards an adequate and ambitious implementation of the Paris Agreement.
____________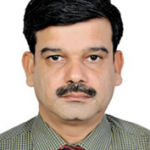 Dinesh Vyas. Working as a Development Professional with CASA India since 1999 on issues related to Socio-Economic and Political Empowerment of poor and marginalized communities in India. Experienced in integration of Climate Change and DRR issues with regular development interventions. Closely associated with various Indian Networks on Climate Change. Engaged with recent Climate Change Advocacy related issues with UNFCCC processes. Currently, following progress on INDCs, Sustainable Development Goals (SDGs) and various other policies related to Development and Climate Change.