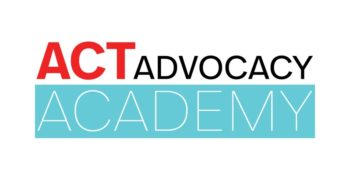 On December 18, 2018, 23 fresh advocacy officers graduated from the ACT Advocacy Academy Program. The program ran for five months and included trainings in political dialogue, campaigning and strategic media work. Participants were also able to follow one, or several of seven different thematic advocacy themes.
Wipawan Khoonthaweelapphol, from Diakonia in Thailand, appreciated the learning from the Academy. "The program taught me a lot. I learned techniques, for example how to engage in political dialogue."
Mattias Söderberg, the Academy Manager, said, "It has been inspiring to follow the participants in their training, and to see how their advocacy efforts contributing to important debates about development, and justice for people living in poverty in vulnerable communities around the world."
Participants came from ACT members in Australia to Peru, and South Africa to Canada. An important element of the Academy was the interaction and experience sharing by students from advocacy work in different parts of the world.
Coaching has been offered in English, Spanish and French, and there is a commitment to improve the access to the academy in different languages.
Students from around the world were inspired by the programme and learned new skills that they will apply in their work. A participant from the Middle East said, "I learned so much about experiences from different countries and the success made there."
Suzanne van Huijgevoort from Cambodia, agreed, "I got inspired to look into new directions through the coaching."
Esther Kapel from Uganda said, "I have learnt that stakeholders are key inorder for you or the project to succeed in implementing an advocacy."
The program has included a mix of training activities, including lectures, web-based training materials, as well as practical assignments and personal coaching with experienced advocacy officers.
A new program will run in 2019. Contact the ACT Advocacy Academy act.academy@actalliance.org for information about how to apply.
This video has more information about the programme.