Yesterday, thousands gathered at Münsterplatz in Bonn to express their commitment to achieving ambitious climate action. The climate march brought together people from across the globe, with different backgrounds, experiences, climate realities and sets of demands. However, amidst the various organizational and individual priorities and agendas was a clear and unifying demand for climate justice.
The climate march seems to have been strategically placed before the official launch of COP23, perhaps as a way to urge the German government in particular to end its use of coal. Especially interesting was the opportunity of the march to call out the location of this COP. Bonn is located near the largest source of carbon dioxide emissions in Europe, known as the Rhineland lignite-mining region[1]. This makes this COP a particularly controversial one for me personally, as it will be presided over by Fiji, a member of the negotiating bloc of the Alliance of Small Island States (AOSIS) which is home to some of the world's most climate vulnerable people.
What struck me most from the march was the energy. Through the chants, posters and conversations with those marching, there was an interesting mix of energy in the atmosphere. Some expressed distress, anger and concern, while others expressed optimism, hope and positivity. This march felt a little different for me, as I think about the stake of these negotiations, not just the COP23 negotiations, but the negotiations from here and onwards. We have a lot at stake as a global community, as we have entire ecosystems, livelihoods and essentially survival at risk. We also have a lot of responsibility. Responsibility to defend and protect our communities from being further locked into worsening climatic conditions. We have a responsibility to ensure that gender equality is respected and promoted, that human rights are not threatened further particularly in climate sensitive communities, and that in the long run equity will prevail. We all have a responsibility to ACT Now for Climate Justice.
While this seems a great task to shoulder, one of the most incredible feelings after the climate march was the reminder that we are surrounded by allies and climate warriors who have dedicated themselves to achieving climate justice.
____________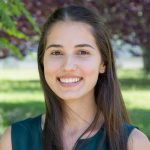 Joanna Patouris works for ACT Alliance as a Climate Change Communications Coordinator. Joanna works on the global climate change projects of the Alliance and is assisting with the implementation of the global advocacy strategy in the context of climate change."