ACT Alliance youth from across the world have gathered in Katowice, Poland at the UN climate negotiations (COP24). We have come to raise the voices of young people in our communities and to push for climate action and justice.

Climate change is the biggest threat of our lifetime. Our generation of youth is the first that will grow up experiencing the impacts of climate change in their everyday life. We have not known a world without climate change, nor have we known a just world without pollution and exploitation.

Despite this, we still believe in this world and we hope that one day it could become ours. We have hope- hope in action, and our involvement in climate change confronts decision makers to change global structures.

My name is Mari, and I am a Changemaker from Norway. I am twenty-three years old, and I have worked on climate change advocacy for the past eight years. Through Changemaker I have learned that my actions count. Not only do my personal decisions count such as being vegetarian, buying second- hand items, and driving to Poland in an electric car. But so do my actions through political advocacy. SinceI was fifteen, I have lobbied decision makers, written articles in the media and held seminars and workshops for other young people.

I have pushed for climate action and climate justice together with youth from across the world, and it has worked. We have the Paris Agreement, renewable energy is cheaper, climate finance is increasing and governments, communities and businesses are becoming 'green'.

But we are still fighting.

Here at COP24, governments are supposed to finalise the rulebook for the Paris Agreement so that it can lead to real reductions in emissions, efforts for adaptation and fair climate finance. It is a simple task. I say this because climate justice is simple, human rights, emission reductions and adaptation to the effects of climate change are all simple matters of justice. However, international politics are not simple.

Perhaps as a youth at COP24, we see these simple answers clearer than those who have been negotiating for decades. Climate justice implies that the countries that have gotten rich from exploiting and polluting the planet must pay for the costs associated with fighting climate change. All countries need to adapt and change their politics to fight climate change and to minimize its consequences. We all need to act now for climate justice!

Youth from ACT member organisations are key actors in the fight for climate justice as we are not afraid to be ambitious. By working together as an intergenerational ecumenical family, we are stronger, and we represent the people who will continue to be affected by climate change and will inherit this planet.
—–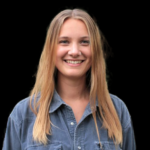 Mari Hasle Einang is the vice president of Changemaker Norway and a dedicated climate activist. She is the official youth delegate of Norway to COP24.