The extreme hurricanes in the Caribbean and North America, as well as the severe droughts in Sub-Saharan Africa, and the prolonged in parts of South-East Asia and Europe make it clear: the world is experiencing a climate breakdown.
These unprecedented and extreme climatic events are threatening to wipe off decades in gains made towards poverty eradication, sustainable development and global health in developing countries. Developing countries are and will continue to be affected the most by climate change despite having contributed to it the least; unless developed countries take action to reduce their emissions and provide support for developing countries to embark on climate-compatible, sustainable development.
Despite increased awareness of and exposure to extreme climatic weather events, this notion has yet to fully translate into accelerated efforts to tackle, adapt and address loss and damage caused by climate change.
At COP25, the UNFCCC's flagship mechanism to address loss and damage is being reviewed. The Review of the Warsaw International Mechanism on Loss & Damage (WIM) is a clear opportunity for all countries to assess whether this mechanism is fit for purpose, can fulfil the evolving needs of developing countries, and is also an opportunity to determine whether its efforts are consistent with achieving the recommendations of the 1.5°C IPCC report.
COP25 is also an opportunity to address the WIM's existing implementation gaps. Especially the most evident and potentially most problematic: the stalled operationalisation of the mechanism's third function on support and action, which includes finance.
Finance to address loss and damage has been the elephant in the room for far too long!
It's clear that the numbers of communities and people affected by intense climatic events is growing. As such, vulnerable communities all over the world are in dire need of financial support to;
· Address the fast onset impacts of losses and damages that are already taking place, e.g. typhoons, landslides, wildfires
· Manage the risks of short onset impacts, e.g. sea-level rise, glacial melt, forest degradation.
It is imperative to ensure that the most vulnerable can access a long-term sustainable development pathway post-extreme and slow-onset climatic impacts. This means that developed countries need to strengthen their capacity to support developing countries by providing financial grants and capacity building. These efforts are urgent and must include an evaluation of existing opportunities to mobilise finance through innovative sources in order to address loss and damage.
To ensure that a renewed commitment to address loss and damage finance takes place, and translates into systemic changes, an Open Expert Working Group on support and action under the WIM's Executive Committee should be established.
Doing so would allow country and non-country experts to enter into strategic dialogue on loss and damage, to determine what developing countries' needs are, including financial needs, and assess how best to work with local communities to strengthen their capacity to adapt and become more resilient.
Ultimately, the outcome of this Review must be that all developed countries drastically reduce their emissions and as a matter of urgency prioritise public finance grants for developing countries to address loss and damage.
Waiting is no longer an option.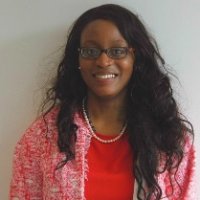 Blog written by Leia Achampong, ACT Alliance EU Policy officer