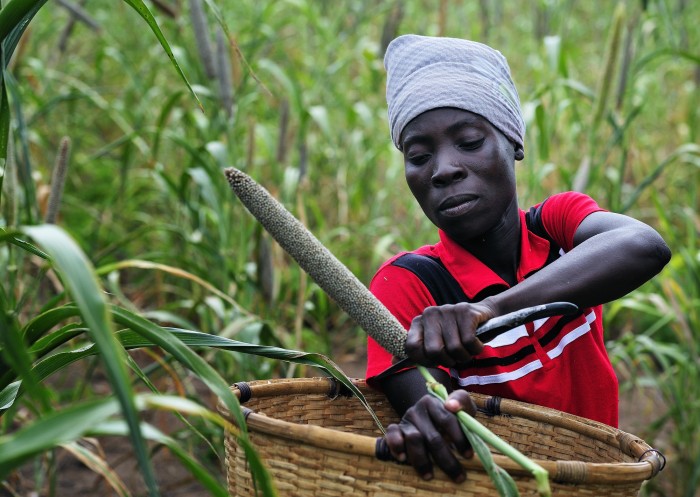 Cecilia Richard, 33, harvests millet in Captain, a village in southern Malawi that has been hard hit by drought in recent years, leading to chronic food insecurity, especially during the "hunger season," when farmers are waiting for the harvest. Photo: Paul Jeffrey
Global warming is a challenge for us all, but farmers, and especially smallholders with limited capacities to cope with the effects of climate change, are on the frontline. A recent report from the UN Food and Agriculture organization, FAO, rings an alarm bell. They stress the need to have a special focus on the agriculture sector, as business as usual, is not an option.
Farming is a complex. So important for our survival, and yet so vulnerable when it comes to changes in the weather. We all need something to eat, and farmers provide us with a big portion of the food on our tables. Global population, and thus the need for food, is increasing. At the same time climate change challenge farmers, as floods, droughts, and extreme weather events threaten to destroy crops and harvests.
The current UN climate talks, COP22, in Marrakech, Marokko, have agriculture on the agenda. It is a difficult negotiation theme as interests differ a lot. For developing countries, the core concern is the adaptation. Climate change is already happening and there is an urgent need to assist farmers so that they can continue with their important work. This may require irrigation systems, pumps, early warning systems, seawalls, and new crops and cultivating methods.
However, the debate about agriculture is not only relating to adaptation. The agriculture sector is also part of the problem as it is responsible for a big share of global emissions. The temperature targets agreed at the climate summit in Paris last year, are not realistic to reach, unless there also are changes in agriculture, and food consumption. This is the reason why UN climate talks about agriculture become difficult. Different countries have different interests in agriculture. In some countries, it constitutes an important export sector, and in others, smallholder farmers produce for their living.
The FAO report point at the urgent need to take action. Business as usual is not an option. We need to make efforts to improve adaptation related to agriculture, and we need to ensure that emissions from agriculture decrease at the same time as production increase. This may sound like an impossible calculation, but I am optimistic. It is possible to make changes, also in important sectors as agriculture, but it may have broad effects, also on food culture and habits.
To ensure that there is a focus on agriculture and farming, this day is called "farmers day" at COP22. I hope this day also can be a day, where poor and vulnerable farmers are in the centre. UN talks tend to focus on the big picture, where a whole sector produce millons of tons of yield, as well as emissions. Still, the farmer, men and women in poor communities, are the ones standing on the frontline of climate change. Any agreement about agriculture must always remember these people.
___________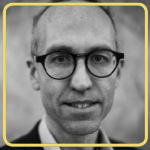 Mattias Söderberg, Senior advocacy advisor in DanChurchAid. Was elected co-chair for the ACT Alliance advisory group on climate change advocacy and was the acting head of the ACT delegations to UN climate talks from 2010 to 2015. Was co-chair of the ACT EU climate change working group from 2007 to 2009, and head of the ecumenical COP15 secretariat in 2009. Mattias is originally from Sweden, but live in Denmark.