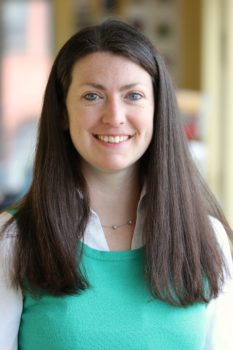 Wendi Bevins is the Monitoring, Evaluation and Learning Manager for Lutheran World Relief. She provides MEL technical support to project teams around the world working on project design, set-up, monitoring, analysis, and evaluation. Her research interests include learning how to measure and analyze resilience efforts and how to effectively integrate gender sensitive responses to resilience programming.
Global frameworks to prepare for disasters and adapt to climate change will most effectively reach the people most vulnerable to disasters when their efforts include Faith-Based Organizations (FBOs).
For many people all over the world, and especially people living in remote areas of developing countries, support in times of disaster comes first from their local faith community. The majority of individuals worldwide belong to a religious group. Among the poorest and most vulnerable, religious affiliation is especially important in their daily lives.
FBOs are uniquely positioned to prepare for disasters and respond in the aftermath of a disaster. People trust us because we are there in good times and bad times. We serve as bridges across space and time: we connect people across political, geographic and linguistic boundaries; we connect this generation to the ones that came before and the ones that will follow. We are in position to understand people's needs and use our institutions to provide platforms to advocate for those needs.
For people preparing for or building back after disasters, research shows that social capital is incredibly important for enhancing resilience. Social capital is the trust and cooperation that exists between individuals and groups. The currency of FBOs is social capital. For the member churches and organizations of the ACT Alliance, we serve as a network to facilitate information, goodwill and resources between those who have something to offer and those who need support. We support approaches of communities to enhance resilience prior to disaster, as well as support effective survivor and community-led responses after disasters.
The ACT Alliance Community of Practice for Disaster Risk Reduction and Climate Change Adaptation has worked with similar institutions from other faith traditions to offer the Joint Faith-Based Organizations Statement for the 2019 Global Platform on Disaster Risk Reduction. This statement calls on UN Bodies, governments, and leaders of the Sendai Framework for Disaster Risk Reduction to deepen and broaden their partnerships with FBOs.
Together with the individuals who are most vulnerable to disaster and the faith communities who live with them, we call on the leaders of the GPDRR to use our capacities for communication with communities; allocate resources to FBOs; enhance social capital and social safety nets; strengthen synergy across all the relevant global frameworks; and provide an enabling environment for innovation, dialogue and technology.