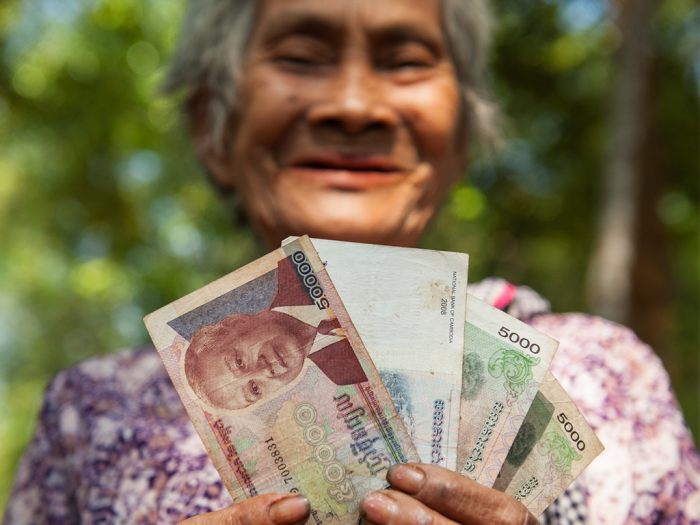 'I plan to use this grant money to buy a sack of rice for my family," said Lim Ean (79), from Cambodia. ACT members provide CASH transfer in several emergency responses. Photo: Paul Jeffrey
A group of mostly elderly women in Zinga village in Tanzania tell me what it's like to receive cash transfers from Tanzania's flagship social protection programme the Productive Social Safety Net. Since the cash transfer is targeted to the "poorest of the poor" (about 10 percent of the village), I ask what reactions they get from neighbours who do not get the transfer. The reply is that some of their neighbours say "they are only getting the cash because they are old and useless women".
There has been a great deal of talk about social protection in Agenda 2030. Five of the Sustainable Development Goals (SDGs) goals explicitly highlight social protection as a tool for reaching them. Yet, social protection is still a fuzzy concept to many. Access to health care and education, perhaps, sound more familiar. Or pensions and child grants. All of these make up social protection. Things like cash transfers, free school lunches and free access to child care, schools and clinics. Most importantly, social protection is a human right which guarantees a minimum standard of living for all.[1]
Cash-in-hand in particular has proven to be one of the most efficient forms of poverty eradication, and is also rapidly gaining attention in humanitarian work. It rests on the assumption that people living in poverty know best for themselves what they and their families need, therefore they should have the choice on how to spend the money rather than development agencies.
It is when we combine poverty eradication with reducing inequalities that social protection gets really powerful. This means advocating for public social protection as a part of economic justice and fair redistribution of wealth. It includes stopping illicit financial flows and tax dodging by multinational companies, and calling for transparency in government spending as a necessity to make funds for social protection sustainable.
What stake do churches have in this? Religious actors of all faiths have a long tradition of discussing the issues brought out by high inequality – both in terms of the necessity to share with the poor, but also possibly the problematic sides of wealth. Churches and faith based organisations are often providers of social services and assist people living in poverty through diaconal activities. Churches have also many times, as parts of civil society, played an important role in calls for social justice. This gives faith based actors a voice in the discussion about inequality and social protection.
Two ACT Alliance members have initiated a collaboration on social protection as a tool to fight inequality: Church of Sweden, which works extensively with promotion of social protection as a rights-based tool for poverty eradication, and Norwegian Church Aid, which addresses the issue of global inequality through campaigning against tax evasion and capital flight from developing countries.
Back in Zinga village, at a workshop on tax funded social protection with partner organisations, we learnt that there is also another role for faith based actors to play in reaching the Sustainable Development Goals.
Because it is not just to give out cash transfers anyhow that does the trick. Many social protection programmes that are funded by development partners, such as the one in Tanzania, are targeted to the very poorest. Not only does such a programme design bring challenges in terms of accuracy and costly poverty assessments. It also goes against the human rights approach to social protection – to receive a benefit not because you are considered as "old, poor and useless" but because you are a human being entitled to social and economic rights.
Guided by the belief that every human being has the right to a life with dignity, faith based actors should speak up for rights-based social protection initiatives that leave no one behind, and compromises no-one's dignity.
To end poverty and reduce inequality with everyone's dignity preserved all the way, that is what I hope that faith based actors will advocate for during this year's High Level Political Forum underway this week in New York, and onwards to 2030.
__________
[1] Universal Declaration of Human Rights (art. 22), International Covenant on Economic, Social and Cultural Rights (art. 9, 10).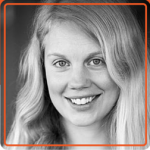 Gunilla Palm is a policy adviser for social protection and sustainable livelihoods at Church of Sweden, a member of the ACT Alliance. Her background is within human rights and conflict research. She tweets @GunillaPalm.