What will happen in 2017? It is always difficult to predict the future, but I would still like to share some of my hopes and fears. From a climate change perspective, we can expect a lot, both good and bad. The good story is that the global awareness of climate change, and the need for action, has truly taken off. The newsfeeds will continue to tell about concrete initiatives and increased ambition. The bad news is first and foremost, hitting the poor and vulnerable people around the world. Those who already are affected by climate change and who will continue to face climate related hazards throughout the year.
Hurricanes, droughts and flooding
One of the important areas of work for many ACT alliance members is humanitarian response. Through these efforts, we experience the effects of climate change, and we know the need for action. When I look towards 2017 I fear that my humanitarian colleagues will become very busy. There has always been bad weather, but climate change increases both the frequency and strength of many natural disasters. For those people who may be affected, 2017 will become a difficult year. Farmers may lose their crops, families may lose their houses and belongings, and people may die.
In addition, climate politics will also be challenged. The newly elected president of the United States, Donald Trump, has unfortunately not shown a big interest in, nor understanding of, climate action. On the contrary, he has, already during his first weeks in office, taken several initiatives indicating that he will reduce the climate ambition. While these initiatives in themselves may not be dramatic, the new approach, may inspire climate deniers around the world. This in turn may lead to increased difficulties in climate negotiations on both the national and international levels, delaying and hindering possibilities for progress.
A green wind
However, in spite of these pessimistic predictions, there is still hope. More and more countries are starting to turn plans into real action. Solar farms and wind power plants are being built, and the need and possibilities for adaptation becomes clearer among governments, companies and people. I am confident 2017 will bring a range of good news, best practices, innovative projects and concrete action. These actions must be celebrated, supported and multiplied so that the transition towards a green and resilient future, for both rich and poor people, can unfold.
A technical, but important agenda for climate diplomats
Finally, we should not forget the continuing UN negotiations about climate change. Global challenges must be solved through global cooperation, and diplomats continue to struggle. This year, their agenda includes discussions about how the funds mobilized for climate action should be handled. A technical, but still very important issue as a lack of agreement will lead to inaction. Diplomats will also discuss how to increase the ambition of national climate action. There is agreement about the need to make this happen, but no rules for how it should be done. It may turn out to be an empty dialogue where parties praise each other, without actually delivering any change.
The incoming presidency for the UN climate talks is Fiji. Fiji is a small, but vocal country in the climate debate. Their entire existence depends on progress in international climate cooperation, and they will take their role as president very seriously. I expect them not only to facilitate the UN talks, but also to push, pull and inspire governments to come to the table, and to deliver action.
2017 will be a challenging year, but with good leadership, and a strong push from civil society, it may become a good year. In ACT alliance we will do everything we can to contribute to a positive development.
___________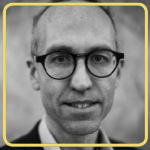 Mattias Söderberg, Senior advocacy advisor in DanChurchAid. Was elected co-chair for the ACT Alliance advisory group on climate change advocacy and was the acting head of the ACT delegations to UN climate talks from 2010 to 2015. Was co-chair of the ACT EU climate change working group from 2007 to 2009, and head of the ecumenical COP15 secretariat in 2009. Mattias is originally from Sweden, but live in Denmark.