PRESS RELEASE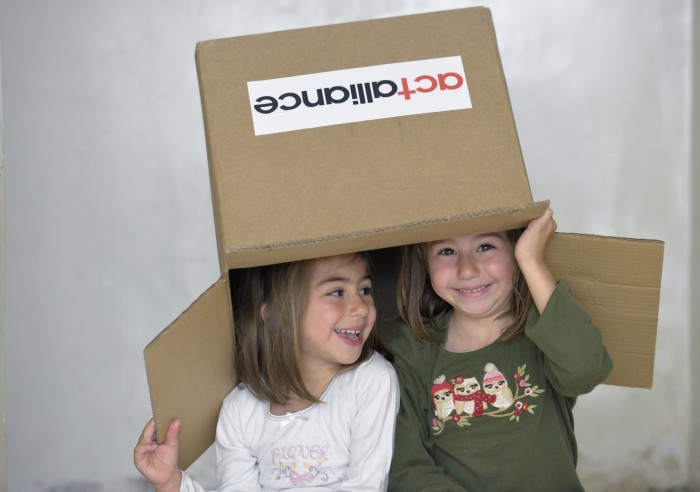 Sara and Palig Sarkisian are refugees from Syria living in Amman, Jordan, where ACT members support Syrian refugee families. Photo: Paul Jeffrey
The ACT Alliance, a network of 144 members in 100 countries, today joined the World Council of Churches (WCC) and the Lutheran World Federation (LWF), in calling for a reversal of the US Presidential Executive Order "Protecting the Nation from Foreign Terrorist Entry into the United States", which suspended the US resettlement programme for refugees and introduced visa bans on nationals from seven Muslim majority countries. This statement by ecumenical organisations comes in a context where the world is experiencing the largest forced displacement crisis since World War II and 86% of the world's refugees are being hosted by developing countries.
"Our faith calls us and all Christians to love and welcome the stranger, the refugee, the internally displaced person, the other" the statement reads. "We are called to treat him or her as we would like to be treated. Scripture and the teaching of our Lord Jesus Christ are abundantly clear on this matter."
"Both hosting countries and regions of refugee origin need to foster and support mutual respect and unity, especially when members of particular religions are being singled out and discriminated against. In times like these there is nothing more urgent than to message love and acceptance and to build a culture which promotes love over fear. There is no fear in love. Perfect love drives out fear. We are called to serve one another and this applies particularly to those that are affected by disasters, violations of rights and war." says John Nduna, General Secretary of ACT Alliance.
The expected impact of the Executive Order on refugees will be significant. This risks sending a potential fatal signal for refugee protection worldwide. ACT Alliance members engage in refugee response globally.
The WCC, ACT Alliance and Lutheran World Federation call in the joint statement upon the United States to continue to welcome refugees and offer them international protection, in accordance with its obligations under international law, regardless of race, religion or country of origin.
Click here to read the ACT/LWF/WCC Statement on the US Presidential Executive Order "Protecting the Nation from Foreign Terrorist Entry into the United States."