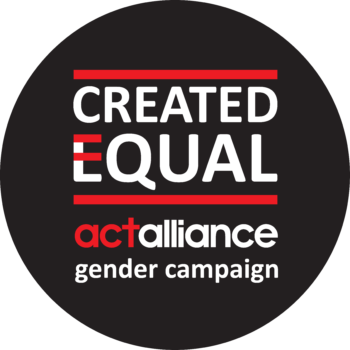 The ACT gender campaign "Created Equal" had a soft launch during the ACT Assembly in Uppsala in October, 2018. The Assembly was a crucial starting point for the gender campaign, also as central documents were approved and affirmed, including the ACT Global strategy, as well as two public statements on gender.
Since then, more work has been done on the campaign, and today we are proud to present the direction for Created Equal, a website which will host the campaign, and its logo.
The campaign aims at strengthening and/or scaling-up the gender work of ACT members and churches, while externally advocating to change norms, practices, laws and policies.
The first steps of the campaign will focus on working with ACT members to ensure that they have gender policies in place, on mapping the work of members and forums in gender justice, and on building capacity and fostering dialogue around gender issues.
For more information, visit:
www.actalliance.org/createdequal