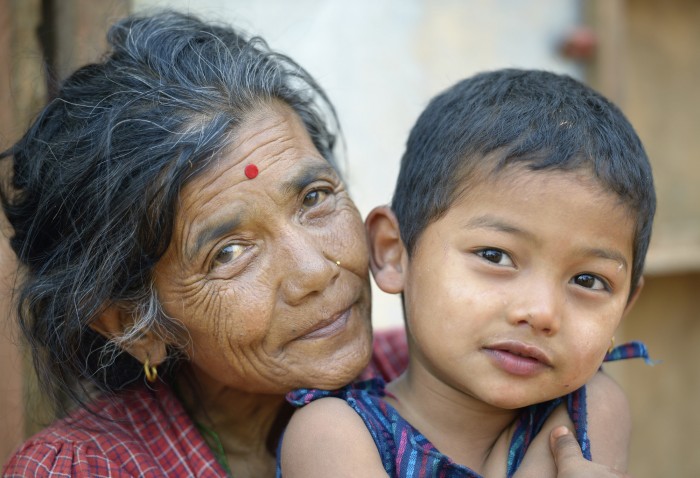 Hari Maya Bhujel hugs her grandson, 5-year old Utsab, in Majhitar, a village in the Dhading District of Nepal where Dan Church Aid, a member of the ACT Alliance, has provided a variety of support to local villagers in the wake of a devastating 2015 earthquake. Photo: Paul Jeffrey
The first-ever World Humanitarian Summit is only days away, after years of preparation, thousands of hours of input from across the globe, significant financial resources, numerous reports, and now, hundreds of commitments. And today, as I wrap up the final preparations to head out to Istanbul, I find myself already thinking about what happens next.
As I reflect on the Agenda for Humanity, I am pleased to see commitments towards inclusivity, recognizing the role that local and national responders play next to international counterparts in humanitarian contexts. I am hopeful when I hear terms such as "humanitarian ecosystem" becoming the norm in WHS discussions, knowing that it is intended to recognize what NGOs have known all along – we all bring diverse strengths in order to achieve the same goal: saving lives, maintaining dignity, and supporting people in need.
But I am doubtful too. Because I wonder, and I know I am not alone, what the tangible benefits will be to the people we serve. How do we ensure that the populations affected by crisis are adequately engaged, not just now, but after? How do we ensure that the core of what we do – delivering quality aid, quickly, to as many people in need as possible – does not get lost in all of these words?
At ACT Alliance, we spent months going over the commitments we wanted to take forward to the WHS. We spent hours in meetings and on email amongst the membership discussing, understanding, proposing and agreeing, reflecting on what we have heard from affected populations. For us, the ACT commitments are not about the WHS, but about who we want to be as we serve populations in need. They are about the changes we think are important, and have been advocating for, also outside the WHS process. They are about using the WHS as an opportunity to look at ourselves and commit to being reflective of a system that we want. They are about leading the way in how we respond to humanitarian situations – whether they make the headlines or not.
The ACT Alliance represents more than 140 churches and faith-based organizations, engaging in humanitarian, development and advocacy work in more than 100 countries around the world. More than 70% of our membership are local and national responders, and, alongside other first responders from across the sector, are often the first to respond to populations in crisis. Our diversity is one of our core qualities, and the challenge of finding a common vision that engages local and national responders who are embedded in communities before, during and after crises, alongside international responders who are committed to strengthening and accompanying members from around the world, while challenging, makes us stronger.
For us, the WHS itself is really only the beginning. Because what happens afterwards, as we develop our implementation plans to put our commitments in action, is where the tough work begins. We will continue to work with, and for, affected populations the world over. We will remain accountable to them, because we believe that in the end, our commitments will be measured against the improvements we make in saving lives and maintaining the dignity of people affected by crisis as we engage in effective, quality responses. And so, as part of the ACT Alliance delegation going to Istanbul, this is the thought that I will carry with me: humanitarian action is first and foremost about humanity.
__________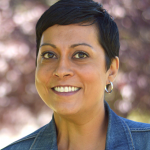 Reshma Adatia has been working in the international aid sector both in Canada and abroad for more than 15 years. She is currently the Global Humanitarian Coordinator for the ACT Alliance, based in Geneva, Switzerland since January 2015. The ACT Alliance is a network of 140 church and faith-based organization, working in more than 100 countries. In her role, she is responsible for global humanitarian advocacy and policy positioning, as well as overall responsible for the ACT Alliance Emergency Response Mechanism, which prioritises direct funding to local and national responders in emergencies.
Reshma is currently a member of the ICVA Board, and is Chair of the ICVA Policy Committee, as well as a principal of the IASC Emergency Directors Group. She holds degrees in International Development and International Politics from the University of Calgary.