xanax generic difference buy xanax no prescription xanax and valerian together
taking a xanax before the dentist generic xanax xanax and adderall and alcohol
buy valium online Concord generic valium does valium have sexual side effects
valium 6 year old order valium can u snort a orange valium
cheap ambien with prescription buy ambien how many minutes does it take for ambien to work
how to shoot ambien generic ambien dark ambient music radio
tramadol gotas forma de administracion buy tramadol online no prescription tramadol 37.5 mg get you high
is tramadol a controlled substance in il tramadol 50mg 377 tramadol high
order generic soma online soma drug soma and aleve together
Nepal Earthquake – From relief to recovery (Water and Sanitation)
Two massive earthquakes struck central Nepal in April and May 2015. From day one following the earthquakes ACT Alliance members have been, and continue to be, engaged in relief and recovery support
Read More
Farmer Ashenafi Damenew and his family feel the lack of water every day as the drought in Ethiopia worsens
ACT members are on the ground working to assist those affected by drought through food provision, health and nutrition support, and improved agricultural and livestock production
Read More
As the crisis in Syria continues people continue their journeys of hope
"They want to have a better life, just better life...just safe"
The political violence in Burundi started in April 2015 and is still escalating. Following increased unrest last December, thousands of refugees are now moving from their homes seeking a safe place to live
"After a few days surviving on the embankment, different organisations started visiting the area…Some provided water, food and non-food items. But the distribution process was not organised. There was no queue system. They were just throwing the food items randomly"
Read More
An appeal to end the suffering in Syria
More than 120 humanitarian organizations and United Nations agencies issued a joint appeal today urging the world to raise their voices and call for an end to the Syria crisis and to the suffering endured by millions of civilians. The appeal also outlines a series of immediate, practical steps that can improve humanitarian access and the delivery of aid to those in need inside Syria.
Read More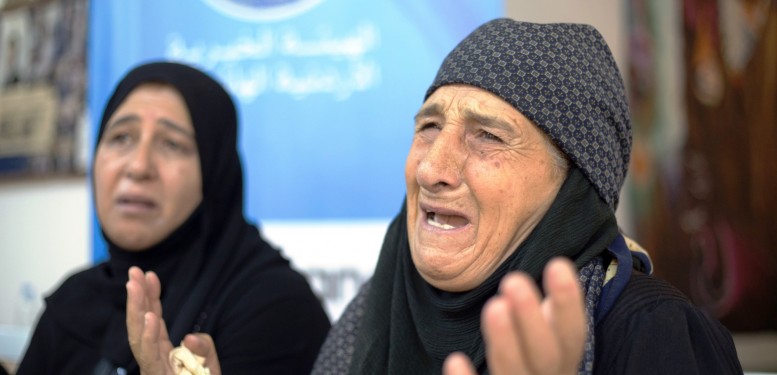 Previous
Next
Where we work