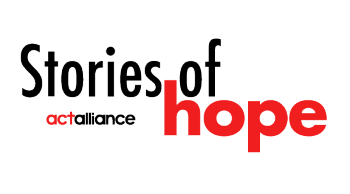 Stories of Hope are short videos or written stories that illustrate the theme of the ACT Assembly—Hope in Action: Putting People First.  They come from ACT members, forums, advisory groups, and communities of practice, and share the concrete results of our work in the areas of humanitarian response, development and advocacy.
We hope they will remind you why we do what we do as ACT, and that watching and reading them will inspire you in your work!
For more information or to submit a Story of Hope, please contact
Simon Chambers
.
Fighting Inequality for Themselves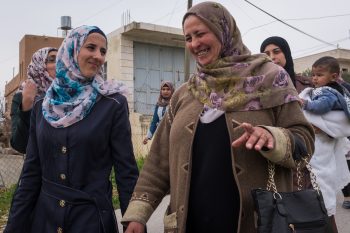 Five villages in the Occupied Palestinian Territories are using a different approach to resilience for their communities. Women, men and youth in the villages decide on what they see as the main challenges and threats - and then receive direct control over cash grants to act on their own.
The project, implemented by the East Jerusalem YMCA with support from DCA, Church of Sweden and Christian Aid—all ACT members—found that less outside control over the project led to more and better results.
Read the
article here
George Stephan, DSPR Jerusalem
George Stephan from ACT member DSPR talks about the meaning of partnership and the importance of his home, Jerusalem, to his life and his faith.  "ACT gives hope to people," he says, "by giving them the certain tools that are needed to better adapt or cope with the hard reality on the ground."