Too often developed countries see climate change as a burden for their industrialised activities because the level of innovation and the systemic change required are of unprecedented scale. Indeed several economic sectors need major shifts in thinking about current methods of production and consumption.
It is a matter of risk perception. If governments wait too long to embrace the low carbon transition, the costs of climate change will be so great that economies will suffer and the survival of mankind will be at stake.
To make our societies climate-compatible and limit global warming to 1.5C all sectors must rely on renewable energy systems which are sustainable and decentralised in order to increase efficiency and allow production of sufficient energy for all. Large-scale renewable energy power plants such as hydroelectric dams can sometimes be necessary but cannot be compared to the greater potential of every household and company becoming energy producers through the use of solar panels or other renewable technology.
The impacts of current global warming are already dangerously affecting biodiversity with vital consequences for human life. The sustainability of energy projects is essential to preserve our environment and can mostly be achieved with the deployment of small-scale power production systems.
Large energy power plants are the model of the past century. A paradigm shift is also necessary to think how energy production and distribution must be shaped. And this is one of the greatest opportunities to allow millions of poor communities to finally get access to energy. A minor increase in energy and energy stability would have exponential positive effects on the life of those who struggle every day. Having this basic need covered will help people living in poverty to cover other basic needs and free more time for their educational and economic development. Sustainable energy for all would benefit everyone.
Later this month, the next round of climate negotiations (COP23) will be hosted by Fiji– a country which committed last year, alongside other climate vulnerable countries, to transform their energy mix into 100% renewable energy as soon as possible. This is true leadership, sending a clear vision to all stakeholders, in particular, the public and private investments sectors. The COP23 Fijian presidency will have the difficult task of preparing the first global round of assessment due to take place next year, called the Facilitative Dialogue. It will be an important step to recognise the gap between what countries committed to in Paris two years ago and the scale of greenhouse gas reduction needed.
It is essential that governments, under the lead of a vulnerable but innovative country, Fiji, agree to make this Facilitative Dialogue a moment of truth and action with as a clear objective: revising all national climate plans to increase mitigation targets before the Paris Agreement starts in 2020. The methodology of such dialogue might not be perfect and lessons will have to feed into the next round of stock-take in 2023. However, it is a question of survival for countries to commit to a real collective assessment process instead of being all talk and no action.
The concept that governmental action will solve all problems is also an idea from the past century. Today– and more importantly with the urgency of tackling climate change– every stakeholder in every county must be involved in this energy transition. A great number of initiatives have been created over the past three years as part of the Global Climate Action Agenda, such as the African Renewable Energy Initiative, the Sustainable Energy For All initiative and the Solar Alliance. These initiatives are key to stimulating action by the private sector, civil society organisations and religious communities. These initiatives must be encouraged and follow strict principles guaranteeing environmental and social sustainability in order to avoid creating further problems.
ACT Alliance will continue advocating for an ecological and just energy transition as well as for an international process which delivers rapid progress. For many years, climate change has brought injustice. Today, bringing more justice by eradicating poverty with this transition is not a burden, but an opportunity for all.
______________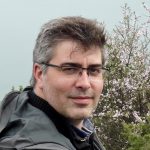 Bruno Nicostrate works as Policy and Advocacy Officer for ACT Alliance EU. He is a European public policy specialist working on climate change justice, resilience and relief.