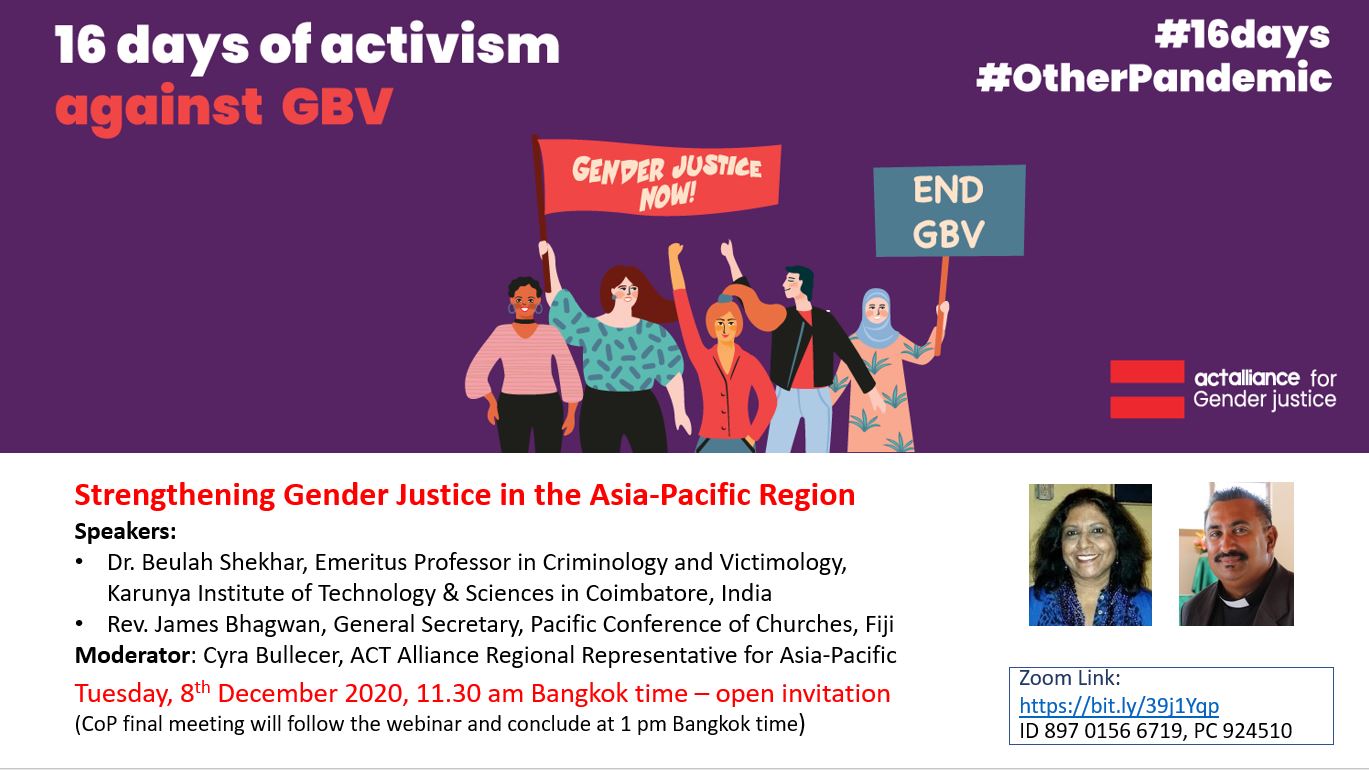 The regional Gender CoP Asia Pacific is happy to invite everybody interested to a webinar within the framework of the campaign "16 days of activism".
Dr. Beulah Shekhar, Emeritus Professor in Criminology and Victimology of the Karunya Institute of Technology & Sciences in Coimbatore, India, has plenty of practical and theoretical experience in regard to all forms and consequences of gender-based violence.
Reverend James Bhagwan as General Secretary of the Pacific Conference of Churches in Fiji will bring in the theological reflection of the topic, based on his work in the Pacific area.
The webinar is moderated by Cyra Bullecer, ACT Alliance Regional Representative Asia Pacific.
Tuesday, 8th December 2020, 11.30 am Bangkok time – open invitation
(the webinar will be followed by the meeting of the regional Community of Practice and conclude at 1 pm Bangkok time)
To join the webinar on Zoom: https://bit.ly/39j1Yqp, ID 897 0156 6719, PC 924510