CSW67: Walk the talk, walk with us
The 67th UN Commission on the Status of Women (06 to 14 March 2022) is the UN's principal intergovernmental body for promoting gender equality and women's empowerment. By documenting the reality of women's lives throughout the world, CSW helps shape global standards on gender equality. The negotiations this year will focus on Innovation and technological change, and education in the digital age for achieving gender equality and the empowerment of all women and girls.
ACT Alliance will be present with a global delegation that will push for bold action and reaffirm the key role of faith actors who are able to reach people where formal structures have failed.
You can add your voice to the call for gender justice in many diverse and creative ways: Join other ACT Alliance member organisations on Twitter, Facebook and Instagram using the hashtags: #TheRoad2Equality and thousands of activists everywhere using the hashtags #CSW67. Remember to tag @ACTAlliance. Tag the media, government officials, missions, unions to amplify the message. Share stories from your community and your organisations!
Please check our Trello page for social media items and shareables.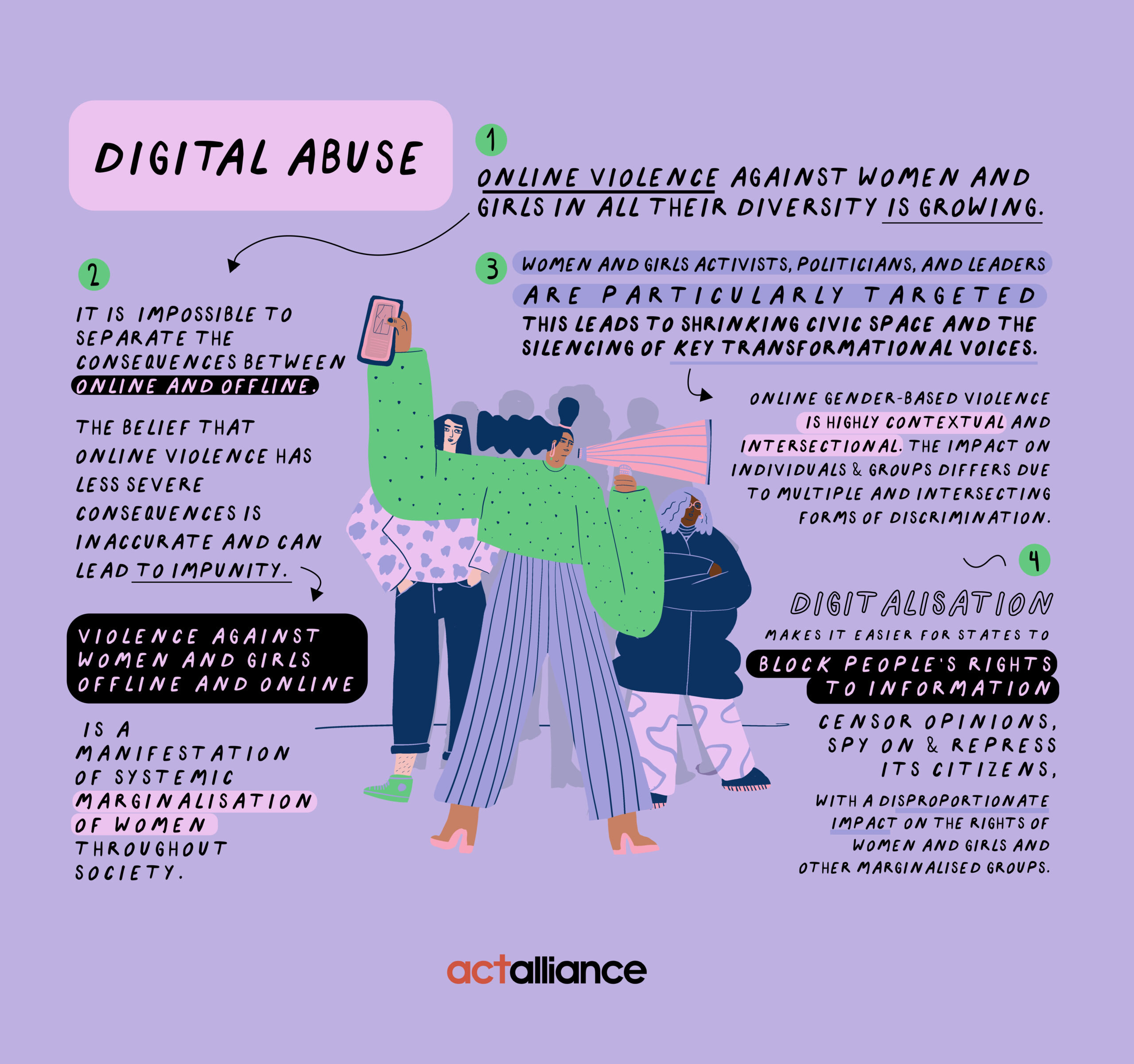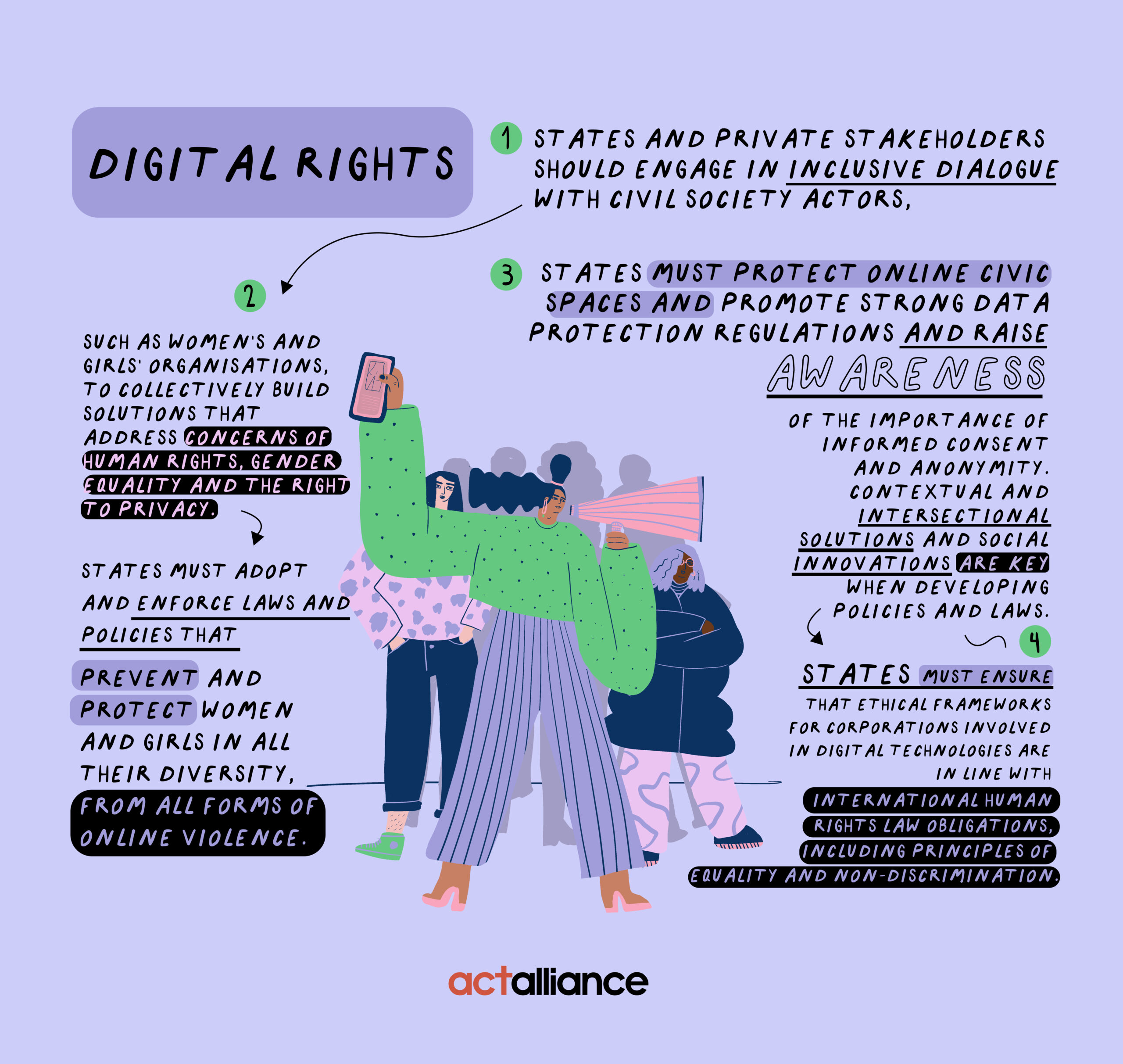 Please, keep checking this page for more information about our statements and key documents that we might share with you ahead of the different events. Should you be a delegate, and require some support or documents please get in touch with rachel.tavernor {at} actalliance.org
Social Media Resources
You can find social media cards and other visual elements in this Trello board